L to R: Pat O'Donnell, Sean Campbell, Heather Loughlin, Ronan Douglas (GIY), Maurice Cremin, Martin Eves & Derry Murphy, pictured at GORC conference.
GIY Ireland is a non profit charity with over 150,000 members. Its aim is to help people grow their own vegetables. GIY and Cré have drafted up a three year partnership plan.    
In this partnership plan, GIY Ireland will assist Cré with the following:
• Data collection from its members on Cré surveys
• Incorporating brownbin.ie educational tools into the GIY school programmes
• Three years of promotional campaigns to their members e.g. pay by weight/brown bin in 2016
In addition, Cré will be promoted as one of the main sponsors of Grow Circle/ Grown HQ in Waterford (http://www.giyinternational.org/grow_hq) and provided with an advert space in the GIY magazine.
Cré sought support from members to fund this programme and we are delighted to announce the following members have pledged their support to the three year programme;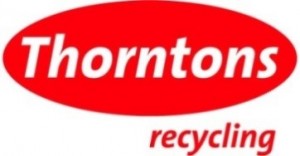 Cremin Farm Compost